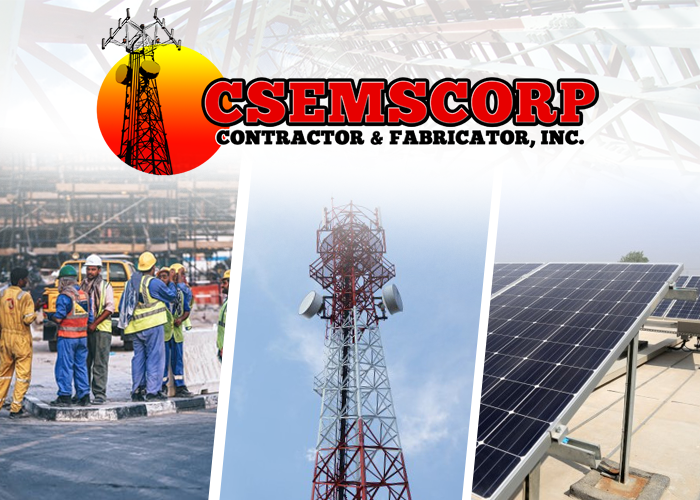 Established in 1965 as a single proprietorship, C.S. Enriquez was initially engaged in manufacturing of Hollow Block Mold Making Machine (Manually Operated) and the Trepa Design Mold (used in tile mold as pattern). Through the sheer hard work, honesty, integrity and exemplifying Filipino ingenuity, its proprietor, Calixto S. Enriquez, made the more competitive and innovative products, ushering greater demand for his merchandise in the market. In 1967, to accommodate the growing demand for its product, the company moved to a larger place at 2252 G. Tuazon St., Balic-Balic, Sampaloc Manila, constituting its present principal place of business. Faced with the challenge to market its own product, the Company ventured into retail business and included construction materials and hardware supplies with their product line in 1972.
As the Company was infused with the expertise of Armando V. Enriquez, the eldest son of Calixto S. Enriquez, a Mechanical Engineer, the company made a remarkable leaf in business in 1982. The Company was furthermore shaped for intensified competition and constantly pursued to deliver only the best product and services. Much, however, of the excellent business performance of the Company are attributable to the effort and support of Armando's spouse, Teresita B. Enriquez.
To enable the Company to accommodate its expanding number of clients, it was incorporated and registered with the Securities and Exchange Commission (SEC) in 1994 as CSEMSCORP (Contractors, Fabricators) Inc., This lead to another challenging venture, Fabrication and Civil Works thus widening the CSEMSCORP's clientele to include transaction with Telecommunication Companies.
Clientele satisfaction spawned confidence as the Company contracted for Tower fabrication and adjunct materials and equipment in 1994. It successfully fused agreements and significant contract with leading companies like MERALCO, VETRONIX, EC CORPORATION, EAGLE BROADCASTING CORPORATION, GLOBE TELECOM, KEPPEL, ALCATEL PHILS., COMMEVERGE, BAYANTEL, EXTELCOM, RBME, CONSISTEL, SAMWOO, HUAWEI, HITACHI, and ERICSSON. This necessitated the establishment of a fabrication plant in Caloocan City.
The Company also manufactures Light Construction Machineries, which include mortar mixer, terrazzo grinder, decorative mould, vibratory finishing screed, concrete vibratory, vibratory compactors and the likes. A good number of these equipments are unique and are rarely available. The Company further gained prominence when it successfully obtained patents for its hollowblock making machine bearing Patent No.-UM-4709 and UM-6505 for the pushing member for hollow block-making mold and Patent No. UM-10509 for the silkscreen printing device.
As the Company succeeded and the business turned out well, their children, Armin B. Enriquez, Calixto B. Enriquez II and Natalaine B. Enriquez, embraced the challenge in managing the Company to continue deliver only high quality products and services.
It is a corporation of experienced, professionally trained and resourceful engineers, architects, and management staff who are primed to deliver only the best product and services. It likewise maintains as effective network with professionals in the academe, consultants, technician and other skilled personnel who would unswervingly render their valuable services as project becomes available.